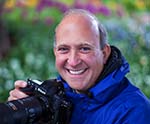 Next Meeting: Monday, July 20th , 2020
Presenter: Charles Needle
Topic: Mindful Photography: Seeing in a Different Light
Location: Zoom Meeting – By Invitation Only

About the Program and Presenter (Note: This is a Zoom Meeting)
Join us for a rare Monday Night meeting on Monday, July 20th at 7:00 p.m. on Zoom. Email Invitations with a Zoom link will be sent to MONEP members closer to the meeting date.
Charles Needle, an award-winning Colorado-based fine art photographer, will be our presenter. His topic will be Mindful Photography: Seeing in a Different Light. Charles will teach us how to approach any subject with fresh eyes and learn to see on a much deeper level in this webinar presentation, exclusively for MONEP and St. Louis Camera Club (SLCC) members. Drawing upon inspiring quotations and images from other photographers who have most profoundly influenced his work, as well as his own personal "Zen moments" in the field, Charles will share ways in which you can engage your mind, eye, and heart so they are all in perfect synchronization, making you a better photographer and more in tune with your subject.
Biography
In addition to being a fine art photographer, Charles Needle is an author, speaker and workshop leader with a unique eye for design and artistic interpretation. His popular Art of Nature creative macro workshops have attracted students nationwide.
In 2018, Charles earned an honorable mention in the Macro category of the 8th Annual International Mobile Photography Awards Contest. He was also a semi-finalist in the 2014 Nature's Best Photography Winland Smith Rice International Awards photo contest. In 2011, Charles was selected as a finalist, among 15,000 entries worldwide, in the International Garden Photographer of the Year photography contest, sponsored by The Royal Botanic Gardens, Kew (London, England).
Charles has authored three cutting-edge instructional books: Tiny Worlds: Creative Macro Photography Skills (Amherst Media, January 2015), Impressionistic Photography: A Field Guide to Using Your Camera as a Paintbrush (March 2014), and Creative Macro Photography: Professional Tips & Techniques (2011).
Charles' photographs have been selected for publication in Nature's Best, Outdoor Photographer magazine, Nature Photographer magazine, Inner Reflections Engagement Calendar, The Chicago Tribune, SELF Magazine and are in private and public collections nationwide and abroad. To learn more about Charles' work, including his workshop and private lesson offerings, visit his website at www.charlesneedlephoto.com.