MONEP Intro

We're MONEP – the Missouri Nature and Environmental Photographers, based in the Metro St. Louis (Missouri) region. Our group provides a space, in person and online, for individuals to gather and share photos and ideas about photography and nature.

Take a look around our site to find out more about us and then please consider joining us for one of our monthly meetings.

Our mission is to provide a forum for individuals interested in the field of nature photography and the environment, provide education, gather and disseminate information, and promote nature photography as an art form and medium of communication.
---
Next Meeting: Friday, October 21
Time: 7:00 pm
Place: Powder Valley Nature Conservation Center
**Registration is required – See Information Below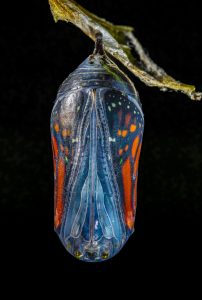 The Art of Close-Up Photography
with
Noppadol Paothong
**This meeting is a joint presentation by the Powder Valley Nature Center and MONEP. Note that it will be held on a Friday night instead of our usual Tuesday night meeting.

Powder Valley/MDC has set up an event page specifically for MONEP members in order for us to reserve seats but members will need to register by October 12th. Please see the email sent by Barb on September 29th for log in details including a private event password. Any registrations after October 12th will go through the normal Powder Valley/MDC event site.
Close-up photography is one of the best ways to get an intimate view of your subjects. However, it can be one of the most challenging types of photography. While macro photography can be highly technical, it also can be as simple as a snap shot. Join us as Noppadol Paothong shares some of the techniques he uses to capture many of his images in the Missouri Conservationist magazines. While Nop has been doing macro and close-up photography extensively for the past 20 years, the past three years have been especially exciting due to recent advances in both camera technology and software. During his presentation he will show his work process, providing a behind the scenes look at how he captured his images. He will share some of his thoughts on how and why he decided to use particular lenses and settings.
Noppadol Paothong is a nature and conservation photographer and is an associate fellow with the elite group of photographers from the world, the International League of Conservation Photographers (iLCP). He is also a staff wildlife photographer with the Missouri Department of Conservation and contributes his images and stories to many of its publications, including Missouri Conservationist, and Xplor. His images also appear regularly in many national publications, such as Audubon, Nature Conservancy, National Wildlife, Ranger Rick and more. For over 20 years, Noppadol has also been documenting rare and endangered species, primarily grassland grouse and their fragile habitat, and has published two large-format national award-winning books, Save the Last Dance (2012) and Sage Grouse, Icon of the West (2017).

---
Find Out More about MONEP
---
August 2022 Show and Share
Click on images to see at full scale