MONEP Intro

We're MONEP – the Missouri Nature and Environmental Photographers, based in the Metro St. Louis (Missouri) region. Our group provides a space, in person and online, for individuals to gather and share photos and ideas about photography and nature.

Take a look around our site to find out more about us and then please consider joining us for one of our monthly meetings.

Our mission is to provide a forum for individuals interested in the field of nature photography and the environment, provide education, gather and disseminate information, and promote nature photography as an art form and medium of communication.
---
Next Meeting: Tuesday, May 17th
Time: 6:30 p.m. check in, 7:00 p.m. meeting starts
Presenter: William Fields
Topic: Images from the Missouri River Valley around Hermann, New Mexico, the Colorado Plateau, and various foreign travels.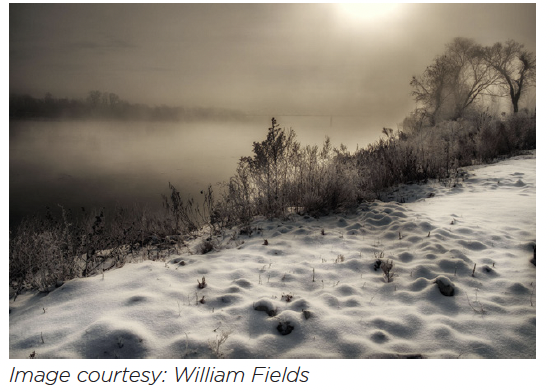 Meeting Description
William Fields is a full-time art photographer and published author. In his presentation at the May 17th meeting, he will primarily discuss his photo work since 2015. Bill was honored as Artist in Residence at Fort Union National Monument in Watrous, New Mexico in 2019. Portions of his presentation will include images from the Missouri River Valley around Hermann, New Mexico, the Colorado Plateau, and various foreign travels.
Presenter Bio
Bill grew up among dairy farms, orchards, and truck farms. This rural environment cultivated his love of nature and landscape. At age 8 he got his first camera, a Kodak Brownie box. He was only able to afford to process black and white film. Those early experiences imprinted him with a love of monochromatic images and led to his later explorations of infrared photography.
In the 1960s he served in the navy near Israel during the 1966 conflicts with Syria and Palestinians on the West Bank. He was later assigned to a carrier flying squadron as a plane captain. While serving, he bought his first 35mm camera, a Canon Rangefinder. The Canon images were like night and day by comparison with the fuzzy images he had been shooting with his Brownie.
After his naval service, he traveled extensively before going to university. He worked for over 30 years in aerospace, laser technology, and automotive industries.
Due to his work, Bill has lived in eleven states, settling in Missouri in 1993. Throughout his years of "bread winning" he continued to study, practice and execute works of art and became ever more proficient in printmaking, watercolor painting and photography. His devotion to art has been a lifelong passion. His books include Hermann, Missouri – One of the Prettiest Towns in America and his limited-edition The Four Directions – A Southwestern Journey, which won first place in the 2019 Independent Publishers Awards for Best Coffee Table Book.
---
Find Out More about MONEP
---
April 2022 Show and Share