MONEP Intro

We're MONEP – the Missouri Nature and Environmental Photographers, based in the Metro St. Louis (Missouri) region. Our group provides a space, in person and online, for individuals to gather and share photos and ideas about photography and nature.

Take a look around our site to find out more about us and then please consider joining us for one of our monthly meetings.

Our mission is to provide a forum for individuals interested in the field of nature photography and the environment, provide education, gather and disseminate information, and promote nature photography as an art form and medium of communication.
---
Next Meeting: Tuesday, February 21 7:00 pm via ZOOM
Staying Inspired Where You Live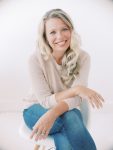 While we may wish we could travel most of the year, for many of us that's nearly impossible to do. One of the hardest parts of being a landscape photographer is staying inspired by the area where you live. No matter if your home is in South Carolina or Missouri, it's difficult to maintain creativity when you're familiar with everything around you. In this talk, Tiffany Briley will share the tools she uses to stay on the creative edge when she's at home.
Tiffany Reed Briley is a professional nature photographer, who turned her passion into three thriving and very successful businesses. She is the owner of Charleston Photography Tours, The Photography Workshop Company, and Sharpen Your Shutter. 
Twice she has been named Diamond Photographer Of The Year through the Professional Photographers Association. 
She is a sought after mentor and  in-demand instructor who guides photographers towards identifying and establishing their styles as well as consulting on marketing, sales and profit centers for their work. Tiffany is a frequent speaker at photography clubs, associations and organizations around the country, as well as being an acclaimed speaker at TedX.
She has been a contributing writer for Landscape Photography Magazine for the past six number of years.
Meeting details and log in information will be sent to members via email.
Below are a few of Tiffany's beautiful images.
---
Find Out More about MONEP
---
January 2023 Show and Share
Click on images to see at full scale