Missouri Nature & Environmental Photographers
Tuesday, September 19, 2017;
6:30 - 8:30 pm
David Bruns, Missouri Department of Conservation
Stalking the Wild Spiders
Powder Valley Nature Center
Arachnids or Photographer's Choice
Spiders make intriguing and challenging subjects for photography. This month, David Bruns will be present "Stalking the Wild Spiders", sharing stories and showing images from his journey photo-documenting the arachnid diversity of Missouri over the past several years. His work in this area has revealed a rich array of spider species living largely unnoticed within our neighborhoods, favorite parks, and conservation areas. Characteristics of spiders, spider identification, habits, and habitats will be covered, as well as his methods of capturing the images and recording relevant data. He will also discuss the use of technological tools and applications including contributing images to citizen-science websites.
David Bruns has applied his enthusiasm for the outdoors and nature study throughout his professional career with organizations that have included the National Audubon Society, the National Wildlife Federation, and the Missouri Botanical Garden. David started with the Missouri Department of Conservation, Education Division, as the Naturalist at Rockwoods Reservation before entering into his current position as Conservation Education Consultant. David has degrees in Environmental Studies and Outdoor Education and is a Certified Interpretive Guide through the National Association for Interpretation.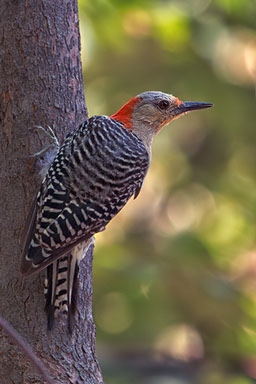 © Copyright 1995-2017 Missouri Nature & Environmental Photographers and Contributors. Contributed content used with permission.