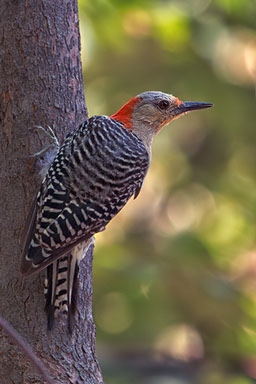 About the Program and Presenter
Dan Zarlenga, Media Specialist for the Missouri Department of Conservation and an avid photographer, will join us again at the November 19th meeting to present "The Human Element". Many times as nature photographers, we go out of our way to exclude people and human influences from our photographs. However, humans are themselves products of the natural world. Adding a person or man-made subject to landscape photos can lend scope, scale, contrast or connection for a viewer. Like bokeh in a portrait, the human presence can serve to support and compliment a natural subject. Dan will showcase how the human element can enhance landscape and nature images.

Dan likes to explore several forms of photography but has a special leaning towards landscapes and astro-landscapes. He also likes to mix photography with another of his passions . . . hiking, and, occasionally, backpacking. Places his images have appeared include The Conservation Department's Natural Events Calendar, the "Missouri Conservationist" Magazine, the "Missouri Prairie Journal", "The Nature Conservancy" Magazine, "Terrain" Magazine, and the book "Magnificent Missouri", as well as exhibits at Powder Valley Nature Center in Kirkwood and Burr Oak Woods Nature Center in Kansas City.

© Copyright 1995-2019 Missouri Nature & Environmental Photographers and Contributors. Contributed content used with permission.