Missouri Nature & Environmental Photographers
Tuesday, July 16 , 2019 6:30 - 8:30 pm
Aileen Abbott, Endangered Wolf Center
Powder Valley Nature Center
Join us as Aileen Abbott, Director of Education and Operations at the Endangered Wolf Center, talks about the Center's eight canid species. These include two critically endangered wolf species, the Mexican Wolf (sub-species of the gray wolf) and the Red Wolf. She will also discuss other EWC residents including African Painted Dogs, Maned Wolves, Swift Foxes, Fennec Fox, Arctic Fox, and a melanistic red fox.
Aileen will emphasize the recovery species and talk about the Center's release program and cross-fostering.
Aileen has worked for 25 years in Environmental Education with students as young as Pre-K to senior citizens. She grew up in upstate New York where she developed a love for the outdoors at an early age. From fishing, camping, riding bikes or playing sports, she was happiest outside. During her college years she discovered her passion for teaching and wanted to share her passion and her love for nature with students and adults. Aileen has worked for the YMCA of Greater New York, the Houston Independent School District, Shaw Nature Reserve of the Missouri Botanical Garden, and is now the Director of Education and Operations at the Endangered Wolf Center. Working at the Endangered Wolf Center allows her to continue teaching and working with people of all ages and abilities. She has a deep commitment to the Center's mission and believes strongly in what they can accomplish in education and conservation.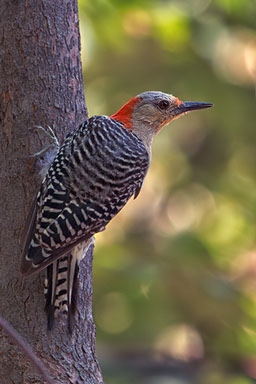 © Copyright 1995-2019 Missouri Nature & Environmental Photographers and Contributors. Contributed content used with permission.