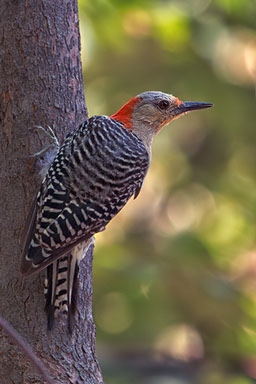 Did you know there are around 3,500 species of bees in North America? Chris Hartley of the Sophia M. Sachs Butterfly House in Faust Park will provide an introduction to the most common bees found in Missouri. He will cover where they live, which flowers attract them, and some very simple identification tips. He will talk about where these bees nest and will share some interesting biological information that will help us find and photograph them outdoors.

Chris was born in Georgia and has loved insects all his life. He grew up roaming through the woods and looking under rocks and started learning every bug he could find. He attended the University of Georgia where he got his undergraduate degree in biology and his Masters in entomology. Chris moved to St. Louis in 2006 to work at the Butterfly House as an entomologist and education instructor and is now the Science Education Coordinator there. In 2016, the Butterfly House started Project Pollinator in collaboration with the St. Louis County Parks, the County Libraries, Greenscape Gardens and many other local conservation organizations. This collaboration strives to increase local knowledge about the importance of pollinators and encourage people to plant pollinator gardens.

© Copyright 1995-2018 Missouri Nature & Environmental Photographers and Contributors. Contributed content used with permission.